Replacement Conservatory Roofs Minchinhampton
We supply and install replacement conservatory roofs for Minchinhampton residents looking to renovate their old conservatory space. If you're starting to notice issues in your conservatory, such as cold draughts or faded colour finishes, it may be time to upgrade your old roofing system. We use premium grade materials and advanced installation techniques to ensure our replacement conservatory roofs will last for years in top condition.
Dilapidated conservatory roofs can turn once vibrant, exciting conservatory spaces into cold, unpleasant rooms which end up being abandoned by homeowners and used for little more than storage. With our replacement conservatory roofs, you can breathe new life into your extension spaces and redefine your Minchinhampton home's interior environment. Our roofing systems offer an exceptional level of thermal efficiency.
The Little Conservatory Company specialises in making the most of your conservatory and extension spaces. Our team of experts have years of experience in the industry, acquiring a wealth of knowledge which is now at your fingertips. We understand the needs of conservatories better than anyone and will make sure no stone is left unturned as we upgrade your building with a replacement conservatory roof.
World Class Conservatory Roofing
Our replacement conservatory roofs are designed to help your property retain warmth throughout the colder months. As heat naturally rises, ensuring the insulation of your roofing system is vital for homeowners who don't want to be left with hefty bills. Our double glazing features and solid panels will help preserve the temperature of your Minchinhampton interior, easing the burden on your central heating. This is easier on both your pocket and the planet, as the decrease in energy usage reduces your carbon footprint.
We offer a range of replacement conservatory roof styles, including Gable, Edwardian and Victorian. These styles are timeless and versatile, meaning you're sure to find something that will suit the exterior aesthetic of your home. We also offer a slick aluminium framework, which is available in slimline profiles that can provide a stylish, modern touch to the extension. Use our online designer tool to enter your specifications and get started on your next big project.
Our replacement conservatory roofs can last for decades in great shape when properly installed. A quick clean with a damp cloth from time to time is all that's required to keep it beautiful and reliable. Invest in your property with a cost effective new feature.
Bespoke Replacement Conservatory Roofs
You can completely customise the various details of your new replacement conservatory roof. Our design team will work with you to establish a relationship and understand your desire for your Minchinhampton home. We will use our skills to bring your vision to life, resulting in a unique roofing system that is perfect for you. Get in touch with our team today.
To protect you from the unpredictability of the British weather, we make sure all our replacement conservatory roofs are equipped with comprehensive weatherproofing components. Water leakages and cold draughts don't belong in your home, but our weather seals will make sure you stay warm and dry no matter the weather outside. Your new replacement conservatory roof won't just look stunning – it will enhance the quality of your home life too.
Expert Consultation
We specialise in "Creative Living Spaces" - Conservatories, Orangeries, Extensions and Home Garden Offices, we also supply and install a vast range of uPVC, Aluminium and Timber Windows and Doors.
Explore Our Other Products
Replacement Conservatory Roof Designs Minchinhampton
Enhance the feel of your Minchinhampton home with our range of replacement conservatory roofs. We have an online designer tool you can use to get started on your design.
Got any questions? You can complete our online contact form or give us a call at 01242 681207, and we'll be in touch!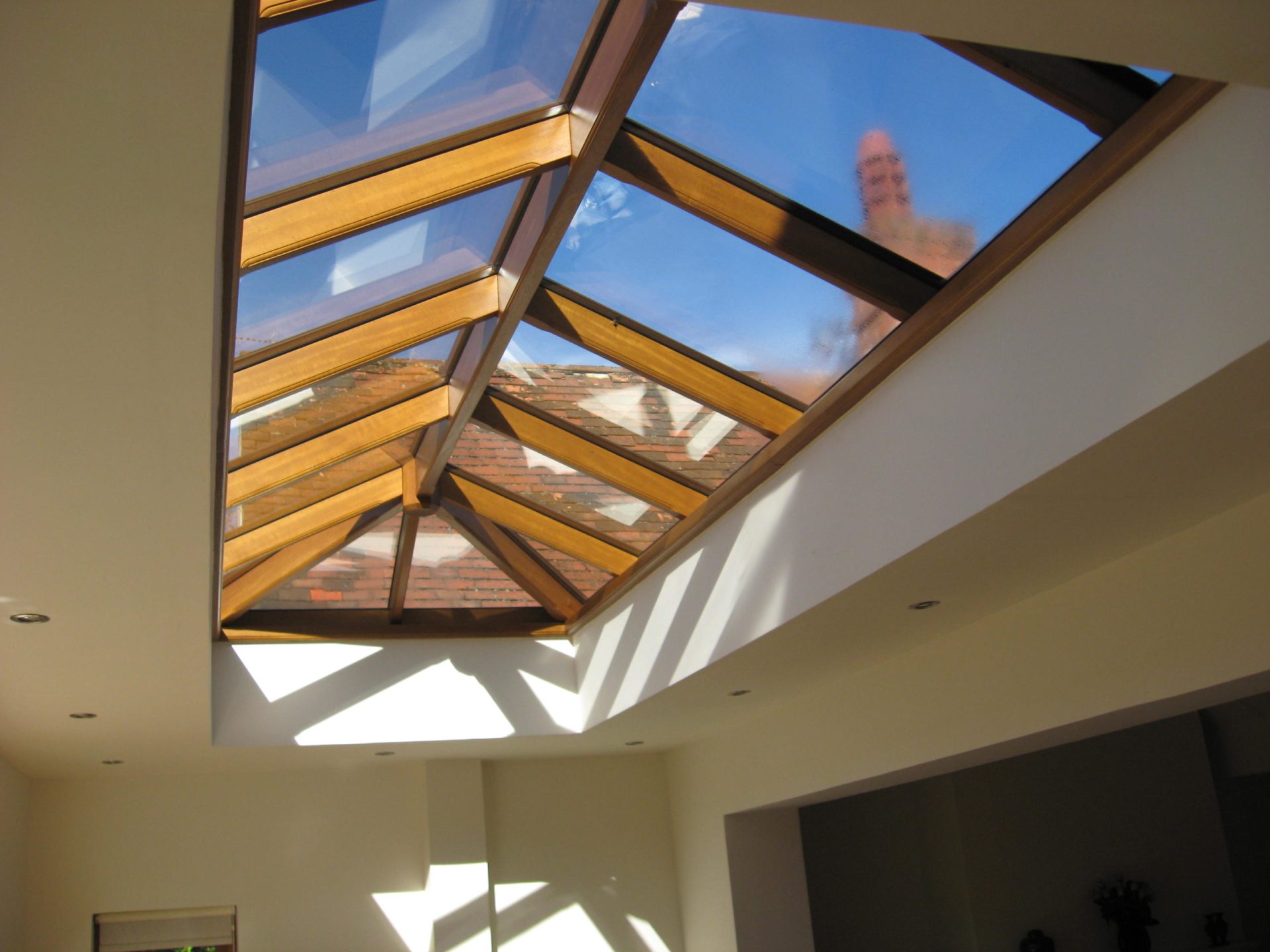 Estimate From A Project Manager
Start designing your modern windows, doors, modern conservatory or creative living space, wherever you are in Minchinhampton, Cheltenham, Gloucestershire, Stow-on-the-Wold or the surrounding areas.