Replacement Conservatory Roofs Cheltenham
Choose from our selection of premium grade replacement conservatory roofs to add a touch of elegance to your Cheltenham property. Made using modern materials and installed to the highest standards, our professional workforce is committed to excellence. We leave no stone unturned, working with you at every stage to guarantee market-leading results you love.
From the initial consultation to the installation day, we listen to your specifications to ensure results you will love. With years of experience in the home improvement industry, we are proud to offer bespoke, replacement conservatory roofs that will suit various property types in Cheltenham. Look no further than the Little Conservatory Company for a superior finish every time.
We use the latest building materials for market-leading performance. Take your pick from our solid, timber and aluminium replacement conservatory roof options, all of which are guaranteed to exceed your expectations. Sealed to the highest standards to prevent draughts and leaks, our quality installations will instantly improve the feeling inside your Cheltenham home. Choose us for premium solutions. We offer our installations across Cheltenham, Cirencester, Stroud, Bishops Cleeve, Worcester, Minchinhampton, Gloucestershire and beyond!
Bespoke Roofing Systems
The best thing about our replacement conservatory roofs is that they can be made bespoke to you. We understand every Cheltenham property is unique, that's why we work closely with our customers to ensure the perfect fit every time. Our expert team of installers will carefully inspect your space to make sure everything is in place before the work can begin. Afterwards, we will leave no waste behind.
Made to measure, our market-leading replacement conservatory roofs can be completely tailored to you. Simply liaise with our professional team to get started on your next project in Cheltenham today. We aim to make the process completely hassle-free, allowing you to put your confidence in us to deliver excellent results. Every component in our replacement conservatory roofs is carefully considered.
Premium Finish
Completely customise your new replacement conservatory roof with our help. We take into account some of the existing aspects of your space to create roofing solutions that blend seamlessly with your surroundings. Choose from solid, glass, aluminium and timber roof types in a variety of styles. Our lantern roofs will instantly add a modern touch to your Cheltenham home, flooding it with increased warmth and light.
Our Gable, Edwardian and Victorian replacement conservatory roof types are classic in style. These timeless pieces will fit in any traditional Cheltenham home, echoing the look of many properties situated in the Cotswolds. The glass roofing systems are extremely thermally efficient too, trapping warm air to ensure your space stays at the optimum temperature throughout the year.
Energy Saving
Replacing your old conservatory roof is a fantastic way to reduce your energy bills. Because of the premium grade materials we use, our replacement conservatory roofs will significantly reduce heat loss over time. Make your Cheltenham property more energy efficient with our state of the art installations that are simple to fit and made to last for decades. Make the change to your home today.
Reduce the U-values of your space by making simple changes to your Cheltenham property. Adding a replacement conservatory roof is the first step to making your home more sustainable. Sealed to the highest standards and installed with minimal disruption to your property, our skilled workforce will completely transform your space, making it one that can be enjoyed throughout each season.
1-2-1 Consultation
If you have any further questions regarding our replacement conservatory roofs, get in touch with a member of our friendly team today!
Explore Our Other Products
Frequently Asked Questions
Adding a replacement conservatory roof will certainly help to improve the weatherproofing of your Cheltenham property. Eliminate the possibility of leaks and cold draughts with our modern installations.
Replacement Conservatory Roofs Cheltenham
Enhance the overall performance of your Cheltenham property with our bespoke replacement conservatory roofs.
Please contact our team of experts if you have any further questions regarding our products. Alternatively, give us a call today on 01242 681207.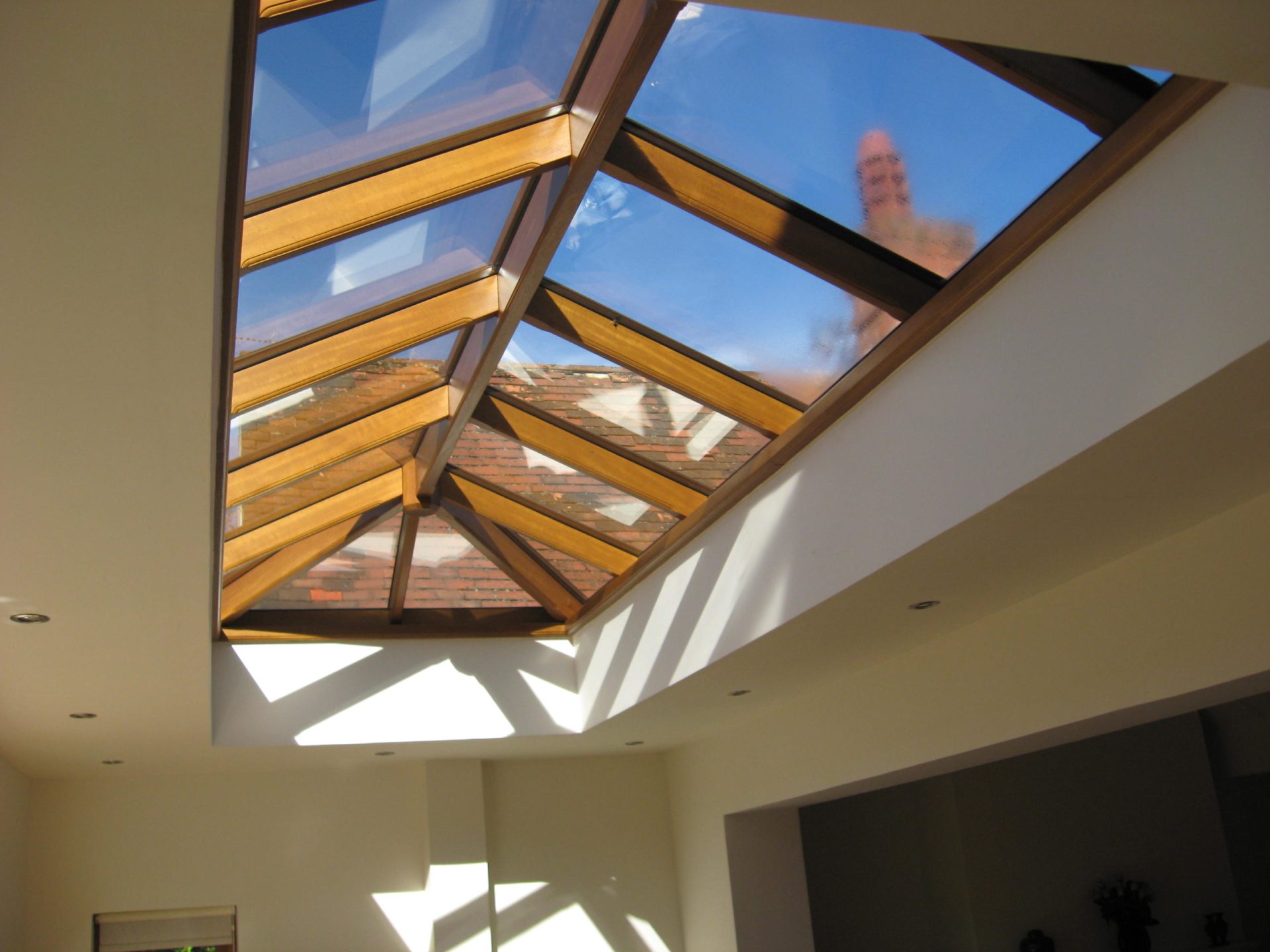 Estimate From A Project Manager
Start designing your modern windows, doors, modern conservatory or creative living space, wherever you are in Cheltenham, Gloucestershire or the surrounding areas.