Highest Thermal Efficiency
Our customers want a door that provides the very best in thermal efficiency, security and design. That's why we make sure that we provide you with aluminium doors that don't just meet government standards: they exceed them.
We offer a wide selection of the best doors from Smart, AluK, and Inotherm. With such a wide variety of suppliers, we believe you'll be able to find the perfect colour and design for your next door. We'll help you to find an aluminium door to suit your property in Gloucestershire when you speak to our team.
AluK Aluminium Doors
AluK Aluminium has developed a diverse range of aluminium doors to suit every building style, whether traditional or modern. Each door system has its own characteristics, offering varying levels of exceptional performance and profile depth for both residential and commercial installations.
These aluminium doors have slimline frames to maximise glass areas, letting more natural light flood your home. With aluminium, you get a high end, practical, low maintenance material that is weather resistant, easy to clean and never rust, peel or flake.
Bringing together internal and external environments is a trend that has seen the development of a wide range of products that enable the opening of large expanses of a building. AluK is leading the way in designing a complete range of aluminium folding and sliding door options which allow specifiers to design buildings that engage with their environments.
Smart Aluminium Doors
Smart is a leading manufacturer of aluminium profiles, for good reason. With these aluminium doors, you can achieve U-values as low as 0.9 W/m2K, depending on the glass. We ensure double glazing as a standard in our products. However, triple glazing offers even better thermal efficiency.
Plus, with the Smart Designer Door, you get high security as standard, with 10 point locking systems. With a laser cut key profile, stainless steel pins and hidden hinge protectors, this door system meets PAS 24 standards against intrusion.
Our friendly team can walk you through our installation process for your next aluminium door.
Frequently Asked Questions
At The Little Conservatory Company Ltd, we specialise in large scale projects. Whether that means installing a new conservatory or fitting brand new windows throughout your home, we can help you today. Speak with us about the other creative living spaces we can create for you whether in Gloucestershire or the Cotswolds.
1-2-1 Consultation
Speak with our Cheltenham team about installing aluminium doors. We can answer your questions about our installation process and our products.
Explore Our Other Products
Inotherm Aluminium Doors
Not only do Inotherm doors offer premium thermal performance, but they also come standard with exceptional safety features. The safety features include 6mm thick safety glass and a five point lock with a safety cylinder.
You can also opt for laminated or tempered safety glass. Laminate glass is the same type of glass you'll find in car windshields to prevent shattering. That way, you have the ultimate protection against would be intruders.
Consider classic or matt colours, or choose one of the authentic wood foils. We can also help you choose decorative glass to create a truly bespoke door.
Aluminium Doors Cheltenham & Gloucestershire
Find the perfect aluminium door for your Cheltenham property by speaking with our friendly team. We know that we can help you find the door of your dreams. Just give us a call today on 01242 681207.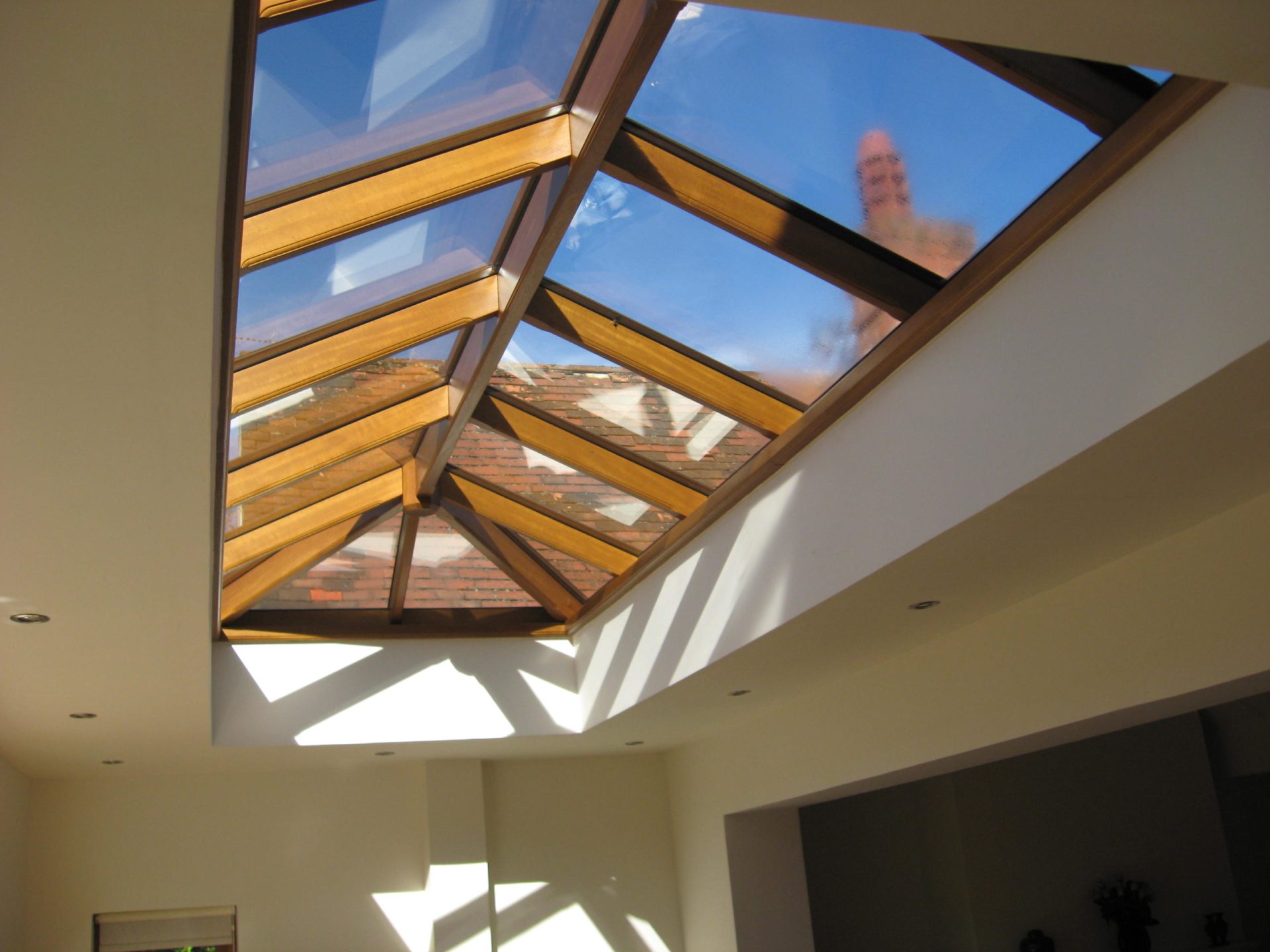 Estimate From A Project Manager
Start designing your modern windows, doors, modern conservatory or creative living space, wherever you are in Cheltenham, Gloucestershire or the surrounding areas.