Orangeries Minchinhampton
If you're looking to give your Minchinhampton property a brand new space, look no further than our state of the art orangeries. These models make the most of high quality materials in order to provide you with a strong, long lasting structure which you can use for a range of purposes. Enjoy fine dining, create a new play space, or just relax in the sunlight with our beautiful orangeries.
We know that every property in Minchinhampton is unique and, as such, requires specific details and touches to enhance its aesthetic. All our orangeries are available in a wide palette of brick finishes and colourways so that you can match them to the existing look of your home. You can choose different colours for the inside and the outside, so both your exterior brickwork and interior design will be taken to the next level with us.
From the design process through to the final installation, we take great care to ensure that your new orangery will provide your home with the highest standard of security available. With toughened double glazing and premium grade materials, the windows and doors to your orangery will be able to withstand brute force without breaking. In addition, we use strong locking mechanisms to help keep your home safe. Use our online designer tool to get started with your Minchinhampton property's new expansion.
World Class Living Spaces
Here at The Little Conservatory Company, we go the extra mile to ensure our clients' satisfaction. We will incorporate your vision for your Minchinhampton home into our expertise to ensure the new orangery makes for a wonderful, unique space. Our expert team has years of experience in the industry and will put you first throughout. We pride ourselves on fantastic customer service that enables you to enjoy a straightforward, hassle free installation process.
When the time comes to get started on your installation, we will work at your convenience. No one likes their home life disrupted, so our team will make sure that your privacy and boundaries are respected throughout. We'll work quickly and efficiently, taking regular intervals to tidy up after ourselves and keep your property as clean as possible. You'll be kept updated with the progress of your orangery, and we'll take the time to listen to any concerns you may have.
Usually, planning permission is not necessary for an orangery expansion under the latest 'permitted development' guidelines. You can extend your building up to six metres without planning permission, and up to eight metres of your property is a detached house. This gives you the freedom to make the most of your space. Get in touch for more information regarding planning permissions.
Thermal Efficiency
Our orangeries are designed to offer your home a fantastic degree of insulation. One important factor in this performance is the double glazing we use in our glass panes. This creates a shield through which heat struggles to pass, helping your Minchinhampton property to retain heat throughout the colder winter months.
To preserve not only the energy efficiency but also the comfort of your home, we use weatherproofing components. These seals prevent water leakages or cold draughts from making their way into your space where they don't belong, helping you to stay warm and cosy regardless of adverse weather conditions. You can enjoy your new orangery all year round.
Orangery Designs Minchinhampton
A gorgeous new orangery can enhance the feel of your Minchinhampton home and give you an exciting living space. We have an online designer tool you can use to get started.
Got any questions for us? You can complete our online contact form or give us a call at 01242 681207, and we'll be in touch as soon as we can.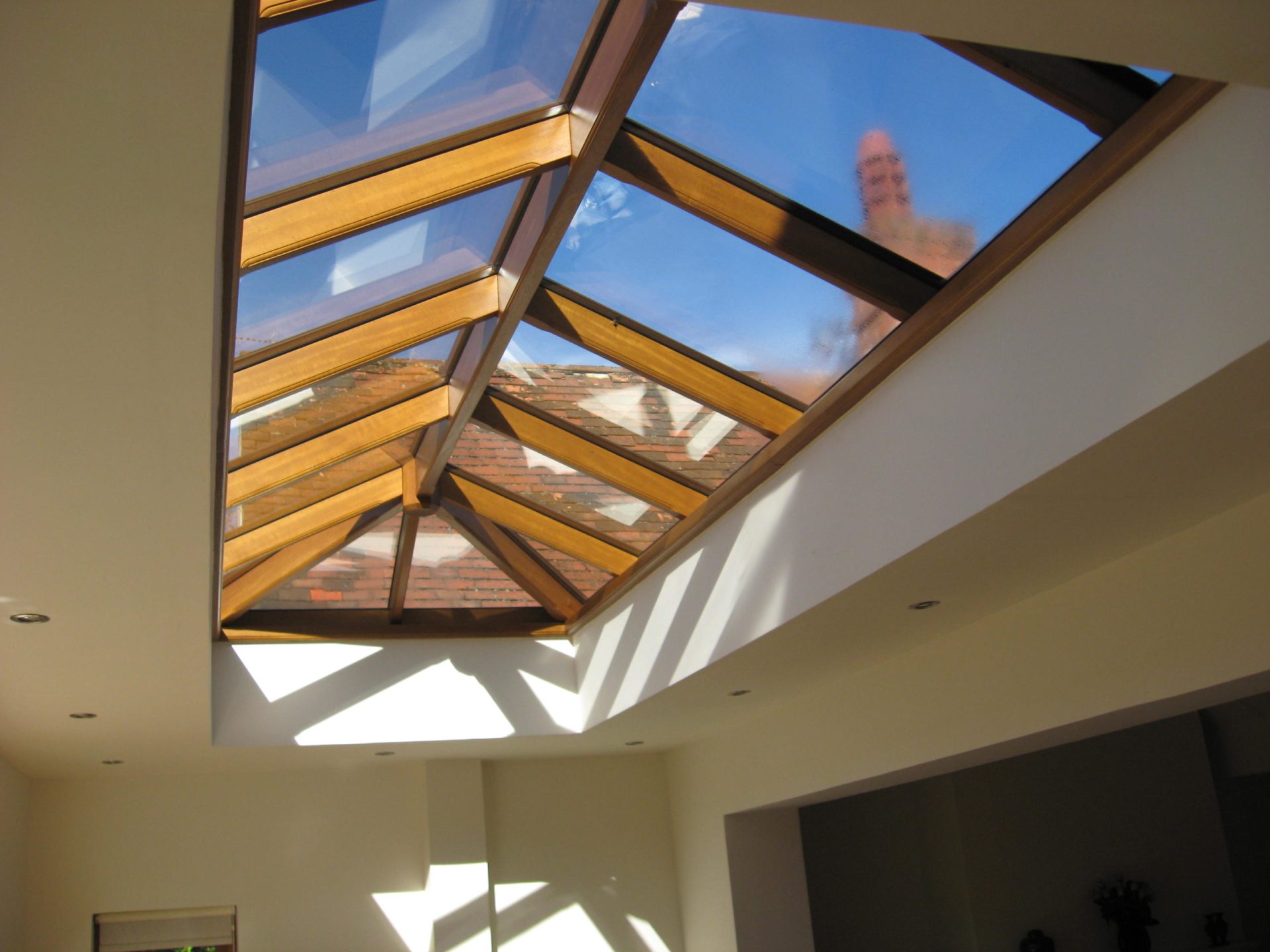 Estimate From A Project Manager
Start designing your modern windows, doors, modern conservatory or creative living space, wherever you are in Minchinhampton, Cheltenham, Gloucestershire, Stow-on-the-Wold or the surrounding areas.