Oak Orangeries Stow-on-the-Wold
We supply and install luxury oak orangeries to enhance the beauty of homes in Stow-on-the-Wold. With hardwood frames and double glazed windows, you can provide your family with a creative living space that they will fall in love with. Contact our specialists today and we will start your bespoke project.
A new oak orangery can do more than just expand the space in your Stow-on-the-Wold home – it can give you a magical room that gives you comfort and class in equal measure. Enjoy a cosy, thermally efficient hardwood structure that will keep you warm during the colder months whilst helping to ventilate your interior in the summer. Our oak orangeries are wonderful all year round.
You won't have to worry about a constant cycle of strangers disrupting your home life during the installation. A small team of specialists headed by a dedicated project manager will handle the construction of your oak orangery from start to finish, taking the time to make themselves known to you and listen to any questions or concerns you may have. We will make the process of setting up your timber orangery as effortless as possible for you.
The Little Conservatory Company is comprised of hardworking experts with years of experience designing premium oak orangeries. We recognise that every Stow-on-the-Wold property is unique, so we'll inspect your home's details as we develop the plans for your new extension. This will enable us to design a stunning orangery that suits the existing aesthetic and exterior brickwork of your building.
Oak Framed Structures
Oak is a tried and true building material that has stood the test of time for countless homes across the UK. Although it takes time to grow and cultivate, this patience is rewarded with a remarkable material which provides enough structural strength to support large, impressive orangeries. Make the most of your Stow-on-the-Wold property with a dazzling oak orangery which will give your loved ones the space they deserve.
Another key benefit of oak is the fantastic thermal efficiency it offers. The warmth inside your property will struggle to pass through the timber frames of your oak orangery, helping you to stay warm and cosy no matter the weather outside. In addition, the double glazing used in our glass features further enhances the insulation of your home and ensures your new installation will be fully weatherproof. Speak to a designer to learn more.
FAQs
If you're not sure about oak for your hardwood orangery, we offer two other options. Idigbo comes with a light, earthy tone, whilst Sapele is a popular substitute for mahogany. The timber you choose comes down to your personal preference, and we're happy to offer advice if you're not sure what would suit your Stow-on-the-Wold home best.
1-2-1 Consultation
Speak with our courteous team today about building a gorgeous new oak orangery for your Stow-on-the-Wold property. We can help answer all your questions and begin planning your new hardwood orangery build. Enjoy a straightforward, hassle free process with our consultations.
Personal Design Team
Our oak orangery specialists will begin your project by getting in touch with you and establishing an open, transparent dialogue. We believe that a trusted relationship is the base work of a world class orangery installation, which is why we'll put you first at every step of the process. Understanding your vision for your Stow-on-the-Wold home is key to developing the oak orangery of your dreams.
We will incorporate your plans for your new space into our blueprints, creating an orangery that's designed specifically for your needs. With our team in touch, you will be kept in the loop as your project develops, which means no unpleasant surprises. You can relax knowing that your premium oak orangery will be installed in no time and to the best of standards.
Oak Orangery Designs Stow-on-the-Wold
Your Stow-on-the-Wold home can be given a new lease of life with our bespoke oak orangery. Speak to a design specialist by filling out our online contact form, or give us a call on 01242 681207. If you have your dimensions to hand, you can enter them into our online designer tool to get started. We can't wait to get started with you.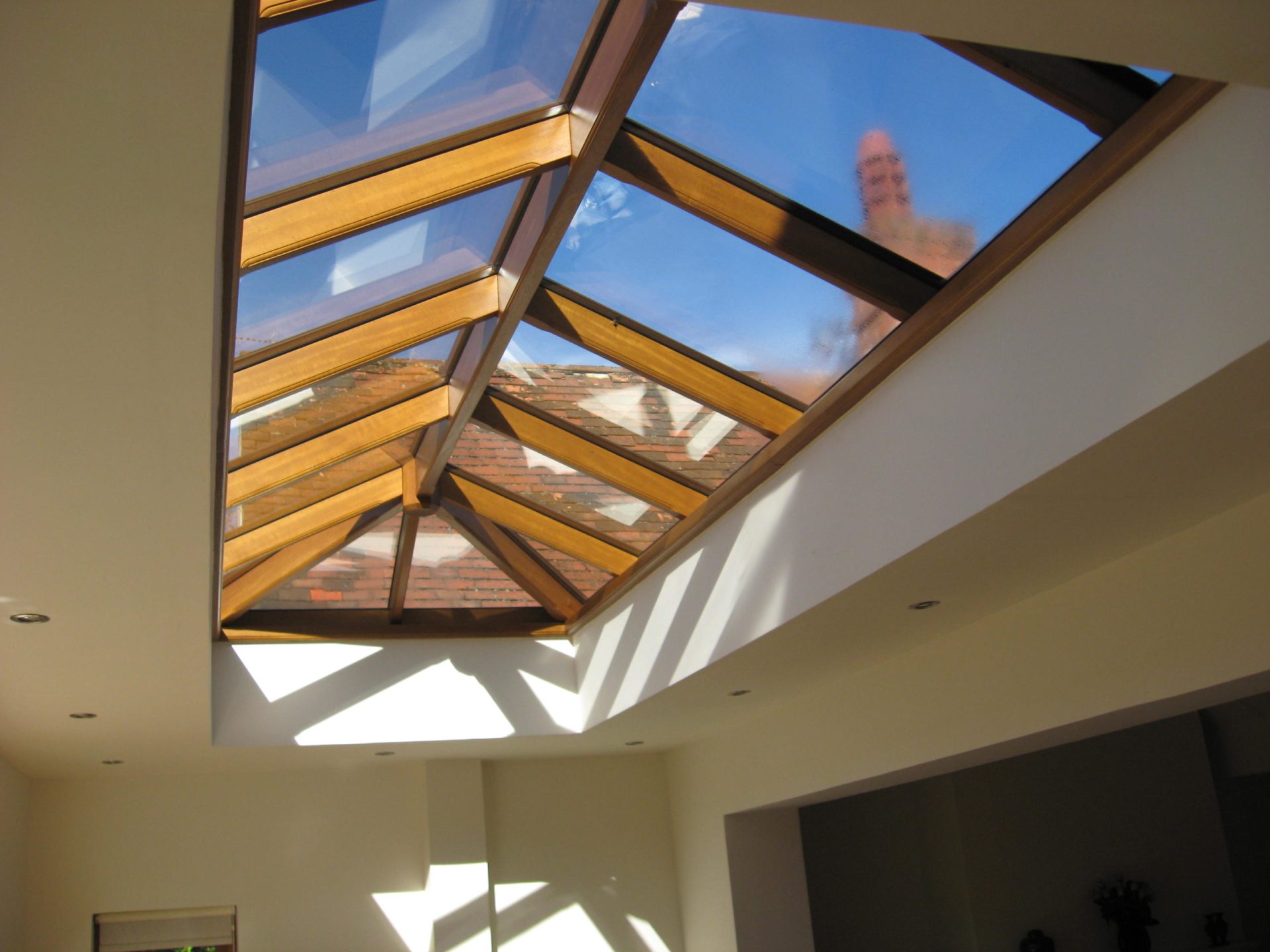 Estimate From A Project Manager
Start designing your modern windows, doors, modern conservatory or creative living space, wherever you are in Cheltenham, Gloucestershire or the surrounding areas.