Hardwood Windows Charlton Kings
Are you ready to give your Charlton Kings home a beautiful, traditional look with our hardwood windows? These features are manufactured with high quality timber which is robust and durable. Wood offers a natural beauty which will last for decades to come when properly installed and maintained. Our service will make this as straightforward as possible for you.
Hardwood windows can enhance the thermal performance and usability of period properties without ruining their classic aesthetic. We provide a range of different styles, configurations and woodgrain finishes to help suit the unique needs of your home, including a wonderful variety of accessories and handles. Find the perfect combination of customisable elements to create a unique design that is sure to impress your family and friends.
The Little Conservatory Company is a home improvement business that prides itself on going the extra mile for our customers. Our expert team will put you first at every step of the process, planning your new hardwood windows with your vision for your Charlton Kings home in mind. Our service is dedicated to your satisfaction above all else, and we'll communicate with you throughout the installation so that you're kept in the loop. Start your design with our online designer tool.
Hardwood Benefits
Hardwood windows take advantage of the natural benefits that timber offers as a construction material. One key example is that timber is a sustainable material – as it grows and decomposes naturally, it is very environmentally friendly. In addition, timber naturally stores carbon, which reduces the amount of carbon in the atmosphere and helps protect the planet from global warming. Invest in an eco-friendly option with our hardwood windows.
In addition, these features aren't vulnerable to warping issues. We install hardwood windows at your Charlton Kings home to the highest standards in the industry, taking great care to ensure the model will fit your precise dimensions without any snags or cracks. Let natural light flow freely through your space and brighten the interior of your property with our hardwood windows.
Frequently Asked Questions
We offer three main types of timber that you can choose from. Oak is a timeless option for homeowners looking to replace heritage windows or create a classic look. We also offer Sapele, a red toned hardwood, and Idigbo, which has a light tone similar to pine. If you're unsure of your personal preference, speak to our team to find out more.
1-2-1 Consultation
We're more than happy to speak with you. Our polite team can help you choose the type of hardwood windows you're looking for. Contact us today.
Explore Our Other Products
Energy Efficiency & Security
Our hardwood windows come with precisely fitted double glazing. This will give each unit an added level of thermal performance, as heat cannot easily pass through the glass panes. In addition, the timber profiles are naturally resistant to heat, which helps to enhance the thermal efficiency of the window. Our hardwood windows can potentially lower your energy bills and keep your Charlton Kings home warm.
These profiles are designed to absorb physical force without breaking or giving way. The hardwood frames and toughened double glazing prevents the windows from having any weak spots or points of leverage for potential intruders to exploit. Protect your loved ones and keep your home secure with our market leading hardwood windows. All of our products are routinely tested to ensure they meet the standards for home security that your Charlton Kings property deserves.
Hardwood Window Designs Charlton Kings
Enhance your Charlton Kings home with our stunning hardwood window installations. We provide a comprehensive service that prioritises your needs, and our team won't consider the job done until you're happy. Use our online designer tool to begin designing your new features, or send us a direct message with our online contact form. Alternatively, you can give us a call on 01242 681207. We look forward to hearing from you soon!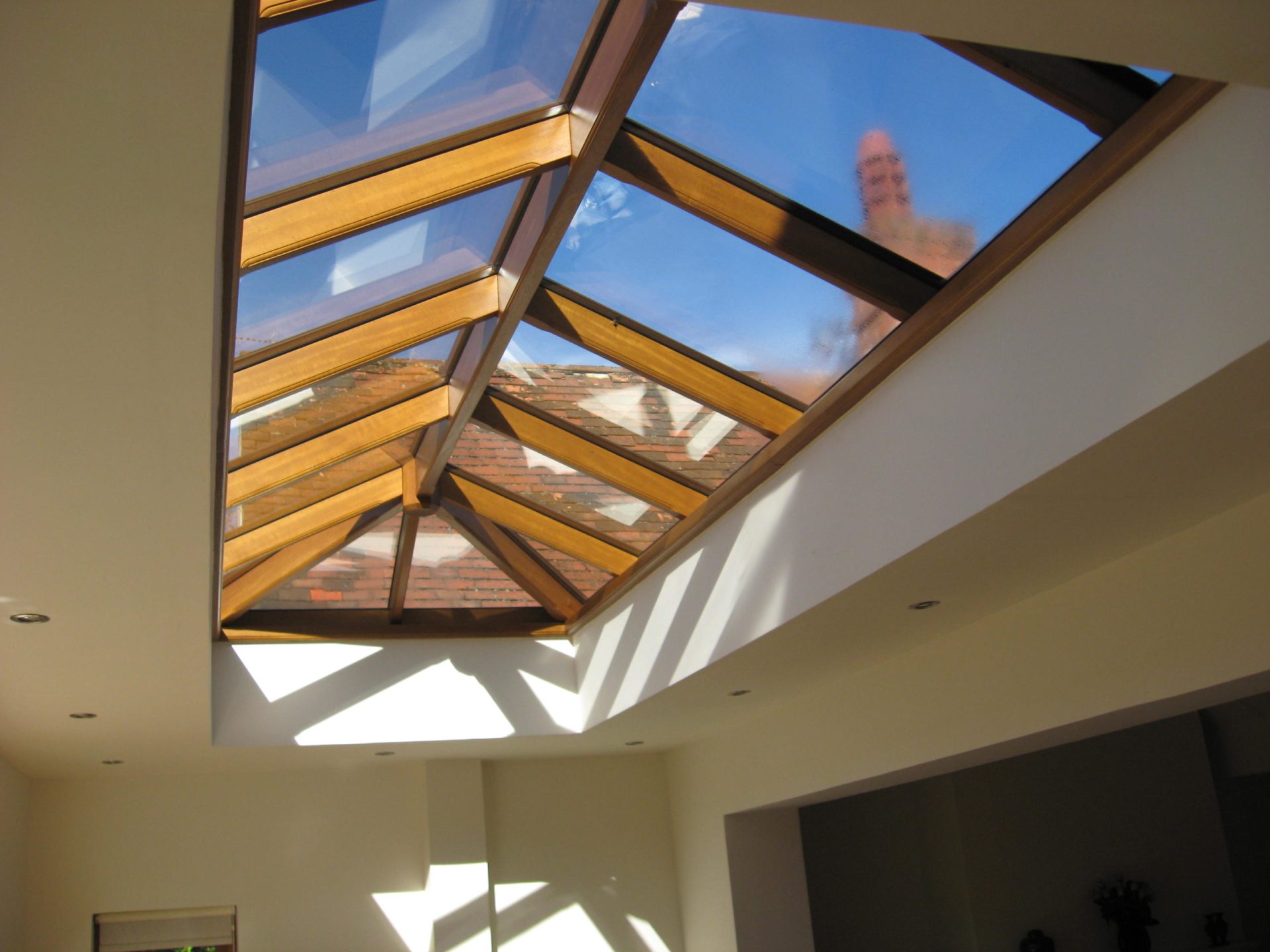 Estimate From A Project Manager
Start designing your modern windows, doors, modern conservatory or creative living space, wherever you are in Cheltenham, Gloucestershire or the surrounding areas.