From historic homes to contemporary dwellings, there's nothing quite like the charm and beauty of a wooden door.
Much sought-after for their timeless style and charm, wooden doors have maintained their popularity since they were first used centuries ago. But although they are often considered the most attractive option, the cost of a new timber door can be off-putting to homeowners. Known for being more expensive when compared to uPVC and aluminium, the aesthetics of timber can come with a hefty price tag.
It's difficult to give an accurate estimate as to how much a new door costs, given that the price range is dependent on a few different contributing factors. For example: What style are you looking for? Is it going to be an internal or external door? Is there a particular type of wood that you'd like?
While wood is definitely a more expensive material when compared to alternatives, it can last decades when maintained properly – much longer than uPVC or aluminium.
So how much does a wooden door cost? And how can you choose the right option for your budget?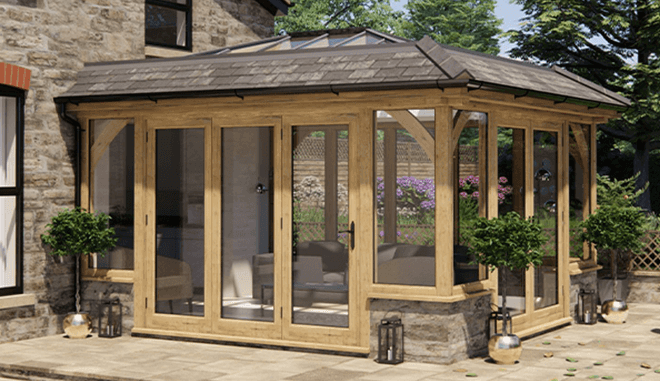 Why choose a wooden door?
The enduring popularity of timber is a testament to the material's beauty, but also its versatility.
Many heritage properties have restrictions on which materials can be used in new doors and windows, and so wood is often featured in listed buildings and in conservation areas across the UK.
Wooden doors are also a popular choice for modern homes and new builds, as their timeless style adds a statement to any property.
How much does a wooden door cost?
The cost of a wooden door can vary wildly, generally ranging from a few hundred to a few thousand pounds. It's essential to consider the factors that can contribute to a door's cost.
Types of doors
The door types that you choose can have an effect on the overall price. Generally, a plain flush door will be cheaper than a stable design, and French and bifold doors will cost more still.
Internal vs external doors
External doors require a higher degree of weatherproofing compared to internal doors, and so are likely to be more expensive. A new front door will also be equipped with extra security features and hardware when compared to an internal door.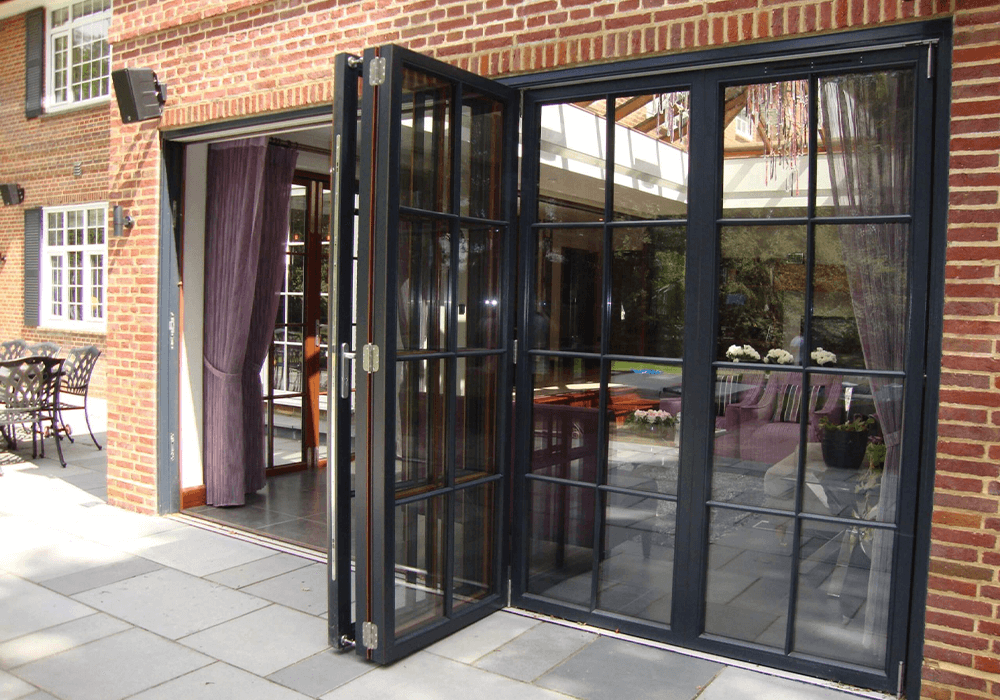 Handles and finishes
The price of a wooden front door is also contingent on the door handles and finishes that are chosen. Most come with a range of finishes, including more and less expensive options.
Hardwood and softwood
The materials used can factor into the price of a door, and costs can vary across different types of hardwood and softwood.
Solid timber is typically the most expensive option when compared to composite doors made of a mixture of materials. While solid oak and mahogany doors are loved nationwide for their aesthetics, there are cheaper timbers available for those on a budget. Sapele wood (from Africa) closely resembles the appearance of mahogany, and is a more affordable alternative.
Do wooden doors last as long as other materials?
The price of a good quality wooden door can be offset by the fact that it is a long-lasting and durable material – if you maintain it properly. Failing to look after a wooden door can lead to warping and rotting, which affects its durability.
In the long run, once you take into account the need to replace uPVC doors more frequently, it may end up being more cost effective to choose a wooden door – but make sure you are choosing a high quality product that you are prepared to maintain.
Can I still have a timber door if I'm on a budget?
If you're looking to get a timber door on a tighter budget, there are still options available.
While timber doors generally cost more than uPVC or aluminium, there are still options available to lower the cost. Consider choosing a door with more affordable finishes and handles, or one that is a slightly simpler style.
It's best, however, to avoid selecting an overly cheap wooden door as this is likely to need replacing relatively quickly, which will offset the cost benefits of purchasing it for cheaper. Make sure to choose trusted door suppliers to find the perfect fit for your home.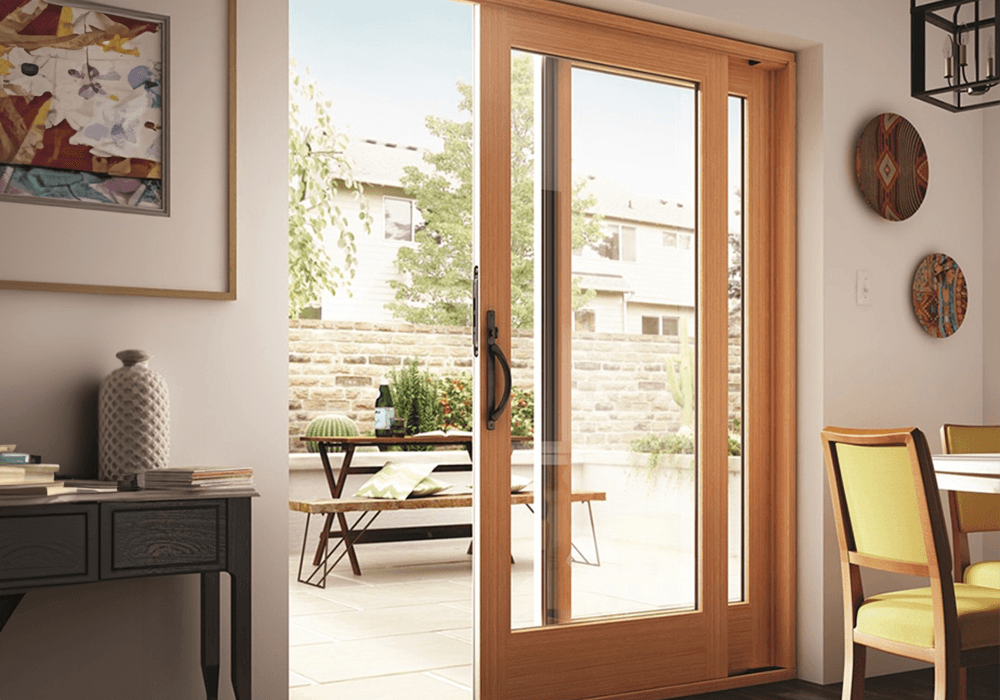 Wooden doors in Cheltenham & Gloucestershire
If you're looking for a new wooden door, then our team is on hand to help. We supply beautiful timber doors in Cheltenham and Gloucestershire, and can help you decide on the best door for you and your home.
Get in touch today by calling 01242 681207 or by emailing info@littlecc.com. You can also reach us by filling in an online contact form on our website.