Hardwood Conservatories Stow-on-the-Wold
We have multiple types of timber available for you to choose from for your Stow-on-the-Wold home's new hardwood conservatory. All our projects are tailored to your home's specific needs and can be customised to suit both the exterior and interior design.
Our state of the art hardwood conservatories can redefine the feel of your Stow-on-the-Wold home. Using the latest engineering techniques and market leading construction materials, we're able to design resplendent living spaces that can be added to your home. This gives you a new creative living space where you can play, dine, socialise or relax to your heart's content.
Our advanced roofing systems and double glazed window panels can help flood your home with warm, natural light that will flow through the space and create a bright, welcoming environment. We use well-fitted weatherseals and additional components to prevent the wind or the rain from making their way into your property where they don't belong, meaning you can enjoy only the best of the British weather.
Take your Stow-on-the-Wold property to the next level by investing in a customisable hardwood conservatory build. These designs are timeless and designed to suit a range of various properties, from traditional period homes to modern buildings. We also offer an extensive selection of window and door styles so you can apply the finishing touches to your hardwood conservatory. If you're ready to get started, use our online designer tool to begin visualising your project.
Dedicated Installers
The Little Conservatory Company designs and installs bespoke creative living spaces for properties across Stow-on-the-Wold and the surrounding areas. We believe that truly beautiful hardwood orangeries are built not just with skilled hands, but also passion and commitment. Our team of creators are excited about the possibilities for your project and can't wait to work with you to design a stunning new hardwood conservatory.
We will work at your convenience, making sure your boundaries and privacy are respected throughout the installation process. We understand how precious home life can be, which is why we'll make sure to cause as little disruption as possible as we prepare your new hardwood conservatory quickly and efficiently. Once the job is done, we'll check that you're satisfied with the final look before cleaning up any mess that's left.
1-2-1 Consultation
Speak with our courteous team today about building a gorgeous new hardwood conservatory for your Stow-on-the-Wold property. We can help answer all of your questions and begin planning your new hardwood conservatory build. Enjoy a straightforward, hassle free process with our consultations.
World Class Features
Our hardwood conservatories are designed to help you make the most of your Stow-on-the-Wold home. Revolutionise your space with a luxury expansion which opens up your home and lets you reinvent your interior design. Each of our features is available in various colour finishes; if you're concerned about clashing aesthetics as a result of your new hardwood conservatory, you can choose a different colour for the interior and exterior.
We offer three types of timber for your hardwood conservatory. Depending on the tone and shade you're looking for, you can choose between Oak, Idigbo and Sapele. These types of wood are ideal for structural support, which allows us to build grand, impressive conservatories for your property. Invest in your home with an exciting hardwood conservatory.
Hardwood Conservatory Designs Stow-on-the-Wold
Enhance your Stow-on-the-Wold home's beauty with an authentic hardwood conservatory from The Little Conservatory Company. We have an online designer tool which makes it easy and hassle-free to begin your design, or you can speak to us directly through our online contact form or over the phone at 01242 681207. We look forward to bringing your dream conservatory to life!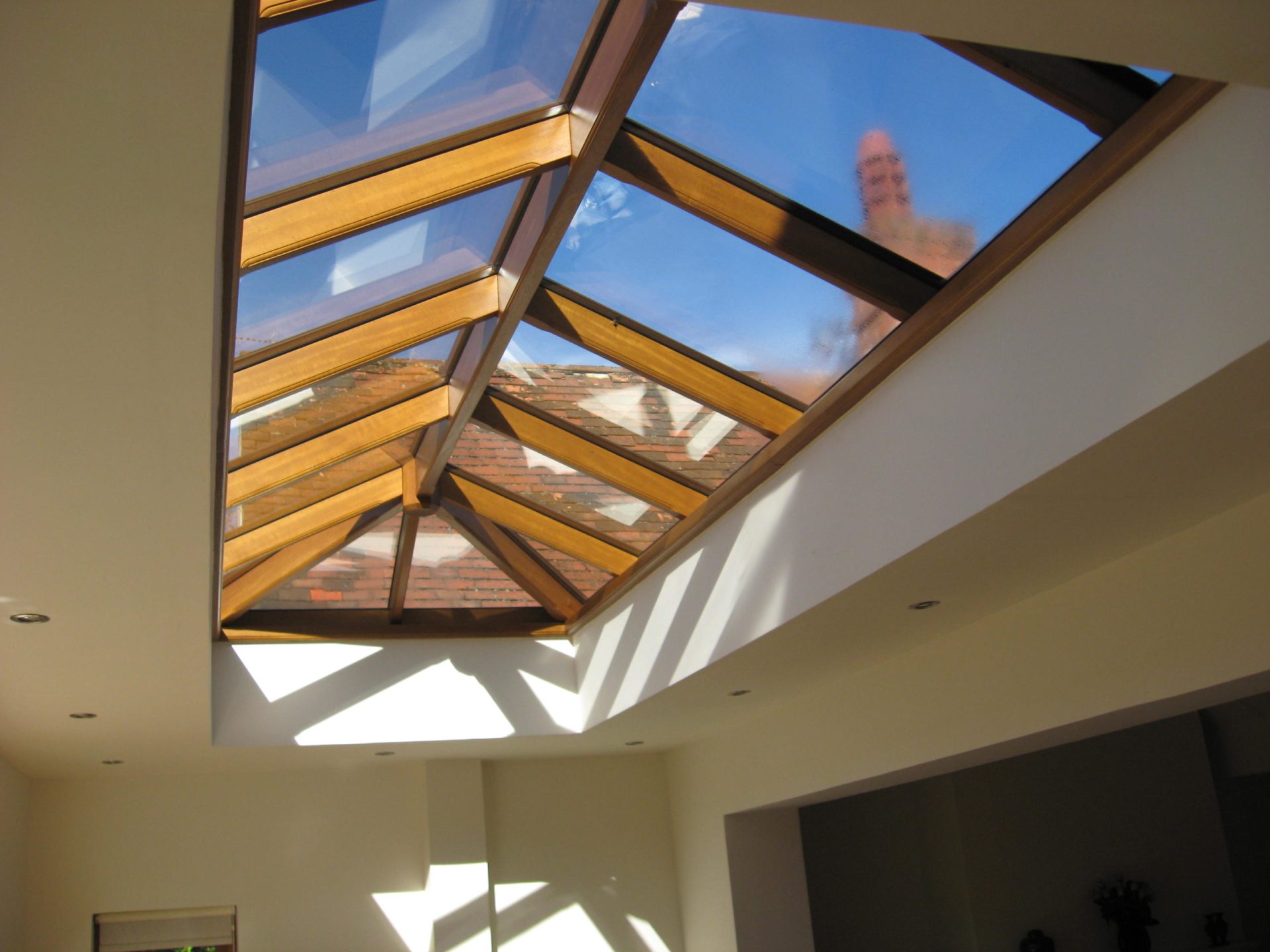 Estimate From A Project Manager
Start designing your modern windows, doors, modern conservatory or creative living space, wherever you are in Stow-on-the-Wold or the surrounding areas.