Double Glazing Bishop's Cleeve
Enhance your Bishop's Cleeve property with our double glazing products. Tailored specifically to your home, business, or personal space, we provide a vast array of different features that will suit your needs. We utilise Aluminium, Timber, and uPVC building materials in our double glazing to ensure you have the fullest selection when upgrading your property.
Our double glazing products are durable and well-fitted, ensuring they remain low maintenance once installed. You can have faith that our double glazed windows, doors and conservatories will not break or rust for years after they are placed, giving you peace of mind. We endeavour to provide a quality that offers your Bishop's Cleeve space dignity and style.
Additionally, all of our products can be expertly personalised to fit your property in Bishop's Cleeve. Our expertise is yours to command as we help you design a space you will love. The options of building materials and hardware we have available give you full control in achieving your vision for your home!
Energy Efficient
Our double glazing construction ensures a vacuum of air between two panes of glass, acting as a thermal insulator in the middle. As a result, your Bishop's Cleeve home will retain heat easily, ensuring thermal efficiency and lowering energy costs. As well as installing new windows and doors for extensions and conservatories, we can even replace your old windows with double glazing windows made from your choice of material.
Built to endure the natural climate, our products are weatherproof and will remain free of debris and rainwater, thus ensuring fully functional doors and windows regardless of weather conditions. All of our double glazing products feature waterproof gaskets to ensure the quality endures the elements. Renovate your space with ease.
Bespoke
From the profile colourings to the hardware accessories, our assortment of various styles and polishes will give your Bishop's Cleeve property the flair it deserves. Working with our expert team, you can fine-tune every detail to ensure our double glazing suits your aesthetic. We will consider every aspect of your property's architecture as we procure a design that fits your plan.
Just as the function of our products endures the weather, so too does the form, as the finely milled pigments we use in our colouring ensure that they aren't discoloured by extensive exposure to sunlight. With our double glazing products, your windows, doors and conservatories will remain colourful and vibrant for years. Let us help bring your home to life.
Frequently Asked Questions
Endeavouring to maximise your investment, our double glazing products are built to last decades after installation at the highest industry standards.
Get in Touch
Get in contact with our expert installers today to transform your property!
Explore Our Other Products
Durable
Withstanding excessive force and conditions, our double glazing products can readily protect your Bishop's Cleeve property. From the initial consultation, we can examine your home's unique needs to ensure we offer the best materials and design. Our service is geared towards giving you a product you will cherish for years to come and will impress your family and friends.
Our team will work with you until the final day to perfect your double glazing. Working with top providers such as AluK and Kommerling, we can guarantee our double glazing options are top quality, and show great attention to detail. Our products can be kept at peak condition with nothing more than a quick clean with a cloth at regular intervals, ensuring your investment in your home is long-lasting.
Double Glazing Prices Bishop's Cleeve
Upgrade your Bishop's Cleeve property with our variety of potential double glazing designs for doors, windows, extensions and more. Find your product and price with our online quoting engine.
Any more questions? We're happy to receive your call on 01242 681207, or you can use our online contact form.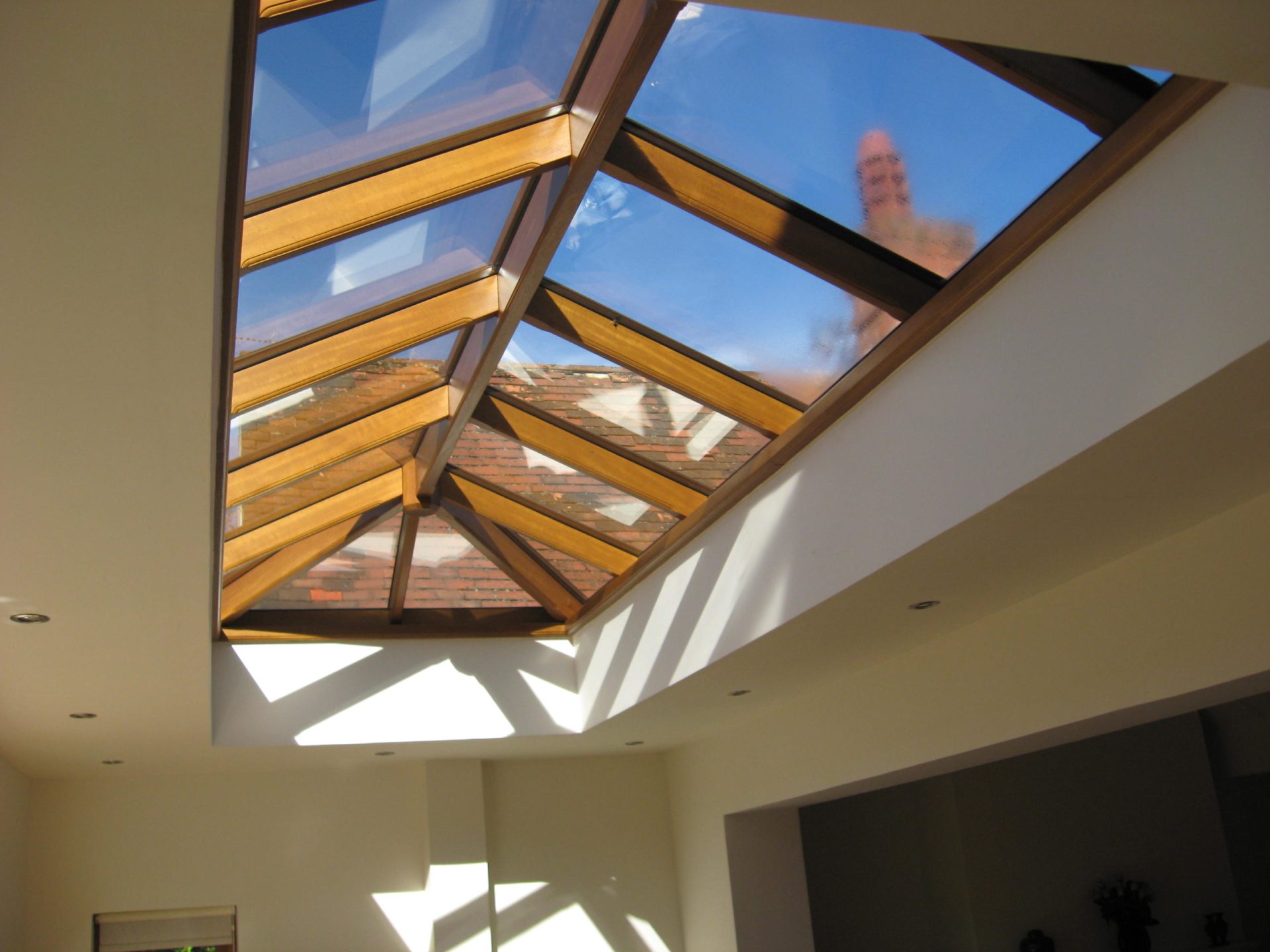 Get an Online Quote
Use our online quoting engine to receive a bespoke price. Alternatively, get in touch and our team is more than happy to help with your query.