Journey to Your Dream Timber Conservatories Charlton Kings
Experience a meticulously planned journey towards your dream timber conservatory. Our expert team ensures the highest standards of craftsmanship from design to installation. Enjoy a free consultation to understand and cater to your specific requirements and preferences. We meet all planning regulations, including conservation areas. Embrace the seamless journey towards your dream timber conservatory in Charlton Kings.
The Little Conservatories Company: Your Trusted Partner in Charlton Kings
Based in Cheltenham, The Little Conservatories Company is your go-to partner for quality timber conservatories and orangeries. With our friendly team and years of experience in the industry, we provide exceptional customer service and unbeatable craftsmanship. Choose us for your bespoke conservatory needs.
Why Choose The Little Conservatories Company?
Discover why The Little Conservatories Company is the ideal choice for your timber conservatory needs. With a wide range of options available, including energy-efficient designs and durable hardwood materials like timber orangeries, we can create a space that suits your requirements. Our knowledgeable team will guide you through the planning process, ensuring compliance with local regulations. Experience personalised service and attention to detail when you choose us.
Bespoke Quality Timber Conservatories
Experience the beauty and functionality of our customised timber conservatories Charlton Kings. Choose from a variety of configurations, whether you prefer a traditional or contemporary design. Our craftsmen build to the highest standards, bringing your vision to life.
Benefits of Choosing Timber Conservatories Charlton Kings
Choosing timber conservatories for your home in Charlton Kings offers numerous advantages. They add elegance and natural beauty, while providing durability and thermal performance. Timber conservatories are energy-efficient and seamlessly blend with your home.
Hardwood Conservatories: A Lasting Investment
Invest in a hardwood conservatory for enduring elegance and value. Known for durability and strength, hardwood conservatories offer a range of options. Enjoy the natural aesthetics that create a warm and inviting space, making it a lasting investment for your home.
Unique Features of Hardwood Conservatories
Experience the timeless and classic appearance of hardwood conservatories, showcasing unique grain patterns and rich colours. From modern to traditional homes, hardwood offers versatile design possibilities to create a stylish living space. Explore the beauty and warmth of hardwood conservatories.
Transform Your Space into a Creative Living Area
Expand your living space with a versatile timber conservatory. Utilize it as a creative and inspiring living area, a dedicated space for relaxation and creativity. Turn it into a multi-functional area for work, play, and leisure, transforming your home with endless possibilities.
Frequently Asked Questions
Yes! Timber conservatories can be made of wooden frames, with different building materials like brick or plaster, or they can have timber cladding in addition to the frame.
Timber frames are typically much quicker to build because they are not affected by adverse weather. Get in touch with our team to find out which timber conservatory option is best for you.
1-2-1 Consultation
Speak with our Cheltenham team if you have any questions about timber conservatories. We can answer your queries and go through our installation process.
Explore Our Other Products
Premium Custom Made Timber Conservatories
Timber conservatories are for more than those in conservation areas. If you're looking for sophisticated and refined wood joinery, we can help. With our 3D CAD software, we can create Victorian, P-shaped, or L-shaped conservatories.
Popular wooden conservatory designs include Edwardian, Gable-fronted and lean-to. We can also do fully bespoke conservatories, whatever your home. In most cases, you will not need planning permission for your new conservatory. However, if your plans are close to the edge of the property, speak with our team for more information.
Timber Conservatories Cheltenham & Gloucestershire
Ring our team on 01242 681207 or contact us directly if you are interested in one of our timber conservatories. We're happy to speak with you to answer any and all questions as you begin your dream home renovations with The Little Conservatory Company Ltd.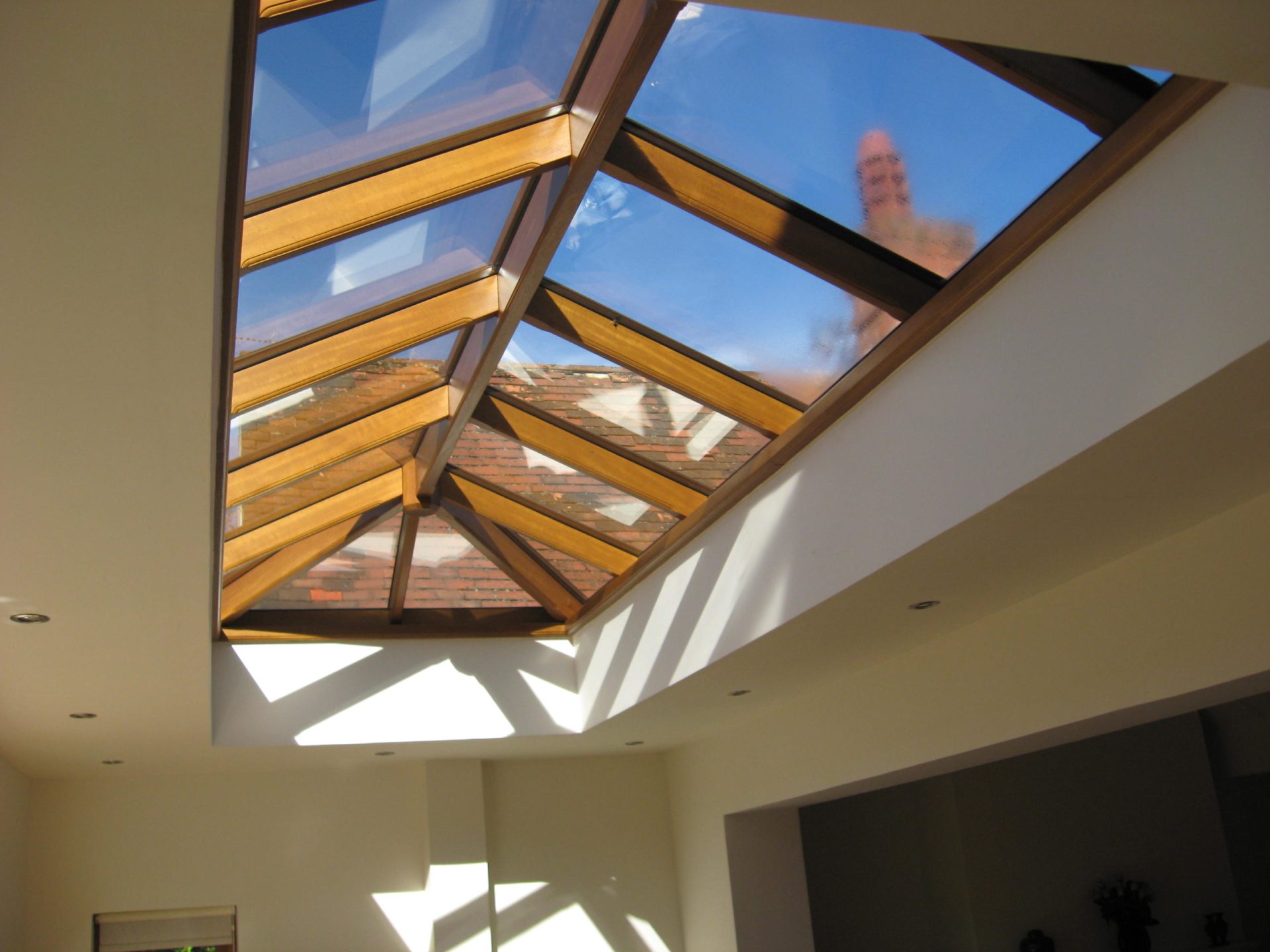 Estimate From A Project Manager
Start designing your modern windows, doors, modern conservatory or creative living space, wherever you are in Cheltenham, Gloucestershire, Stow-on-the-Wold or the surrounding areas.