Aluminium Conservatories Cirencester
We supply and install stunning aluminium conservatories for properties across Cirencester and the surrounding regions. These market leading extension spaces are perfect for creating a new space to make memories with loved ones, impressing your guests or just enjoying time at home by yourself. There's never been a better time to invest in your property with a brand new aluminium conservatory installation.
Aluminium is a leading material for building beautiful and robust structures, and can also be used for thermally efficient and secure window and door profiles. As it is remarkably strong whilst being very light, it can be installed with slimmer, more elegant frames without compromising the strength of the unit. This makes it the ideal material for homeowners looking for an exceptional new space for their property. Redefine your Cirencester home with a premium aluminium conservatory.
Our aluminium conservatories are bespoke to your specifications. When the project begins, we'll sit down with you at your property and establish the best way to enhance the visual appeal of your home. With the various customisable elements available to you, you can unleash your creative spark and design the perfect new aluminium conservatory alongside our team. Get in touch with us and we'll help you to get started.
World Class Aluminium Conservatory Installers
The Little Conservatory Company is dedicated to your satisfaction above all else. Our expert team will put you first at every step of the process, taking the time to open a transparent dialogue that enables you to stay in the loop and voice any concerns you may have. Our years of experience designing and installing bespoke aluminium conservatories have allowed us to perfect our craft and provide a premium service.
Your Cirencester project will be completed from beginning to end by a small team of dedicated installers. You won't have to worry about an endless cycle of strangers moving throughout your space and disrupting the comfort of your home. We'll work hard and focus solely on the aluminium conservatory, making sure you're completely satisfied with the end result and cleaning up after ourselves as we go.
Expert Consultation
We specialise in "Creative Living Spaces" - Conservatories, Orangeries, Extensions and Home Garden Offices, we also supply and install a vast range of uPVC, Aluminium and Timber Windows and Doors.
Aluminium Conservatory Features
Unlike other metals such as steel, aluminium offers the perfect balance between resilience and versatility. More and more Cirencester homeowners are investing in aluminium as a stylish long term option for their windows, doors and conservatories. This material can be used to create wide, spacious frames, meaning more space for you and your loved ones to enjoy. Speak to a designer today to learn more about our aluminium conservatories.
Our service won't just provide you with the basic building; we'll make sure everything is in place from the electricals to the plumbing. You won't have to worry about paying more and managing multiple contractors to align schedules and get your Cirencester aluminium conservatory up and running. We'll bring everything in house and make sure that everything you desire for your space is set up, saving you time and money. Enjoy a straightforward, hassle free service with us.
Aluminium Conservatory Designs Cirencester
Revolutionise your Cirencester home and invest in your future with an exciting new aluminium conservatory! Our team is waiting to get started on your home. Simply enter your details and measurements into our online designer tool and we will be in touch with you shortly. If you have any further questions about our aluminium conservatories first, you can contact us directly through our online contact form or give us a call on 01242 681207 to speak to a friendly specialist.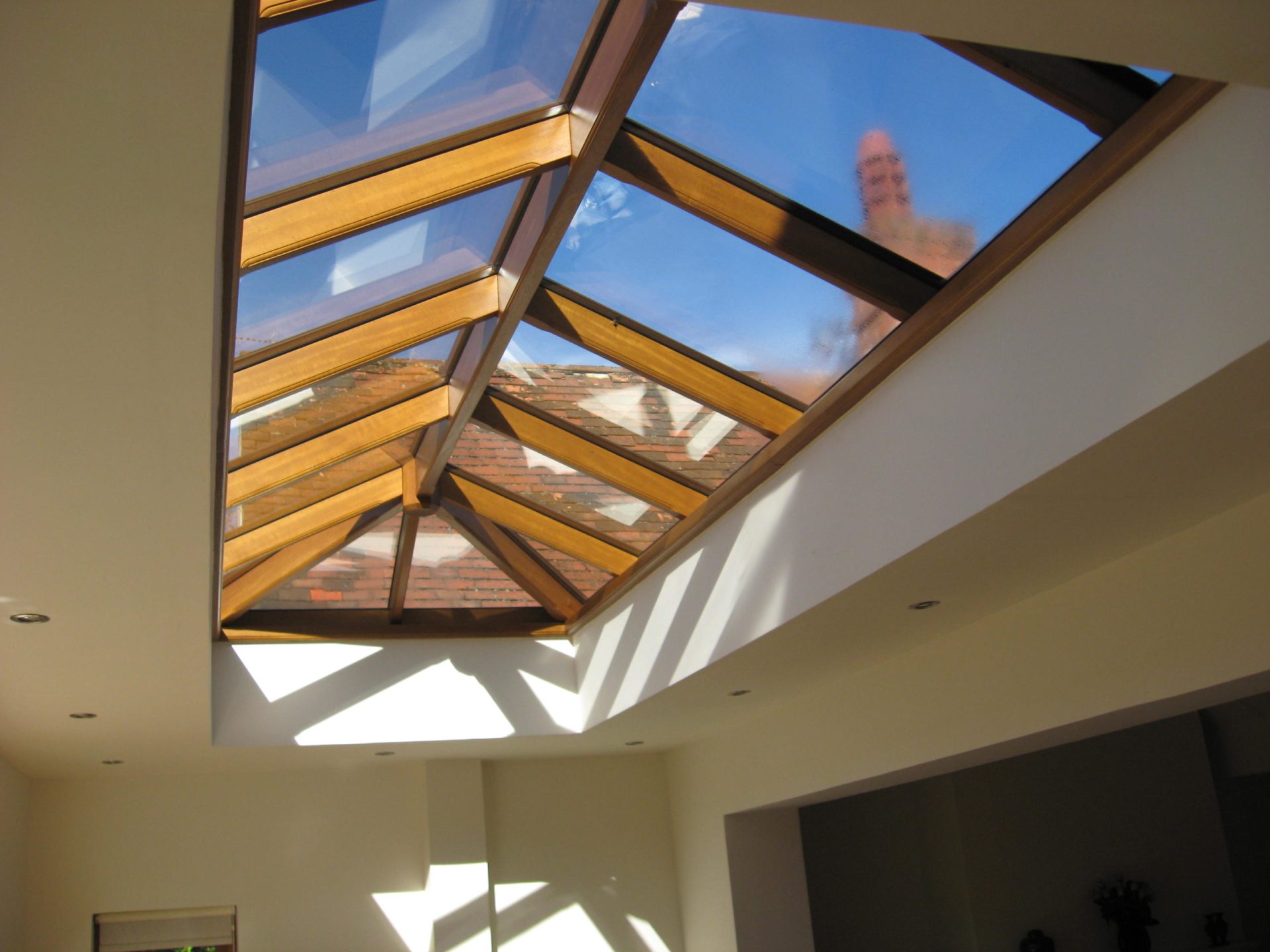 Estimate From A Project Manager
Start designing your modern windows, doors, modern conservatory or creative living space, wherever you are in Cheltenham, Gloucestershire or the surrounding areas.